How to find out "What you want most"?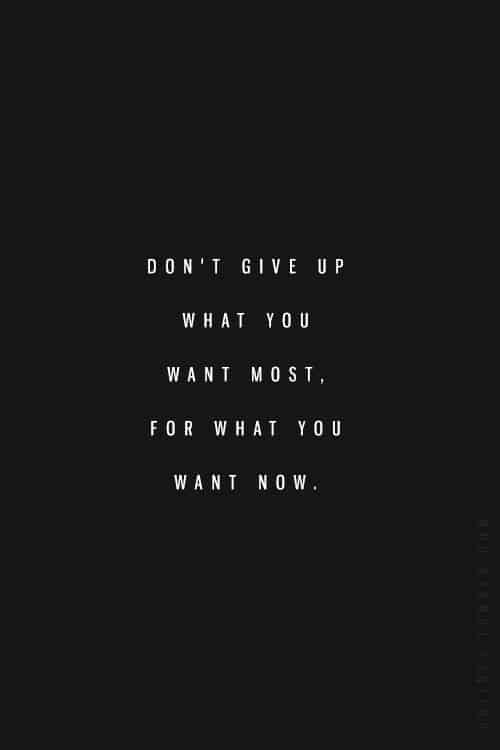 For some it is super easy to know what they want out of life. For the rest of us who find it difficult to know what you want most, here are questions which should help you on the way.
Method 1:
6 Important Questions To Find out What You Want Most
Based on article from lifehack "the 7 Powerful Questions to find out what you want to do with your life". I adopted these questions and recuced them to 6 important questions to find out what you want most in life. Take a piece of paper and write down the answers to the following questions:
What are you passionate about?
What did I do untill now, what makes me proud?
If you had all the money in the world,

what would you love to do?
With whom?
Where would you go?
What would you buy?

What are your goals:

for your health?
for your career?
for your family?
for your sport?

Who do you admire most in the world?
What do you not like?
Method 2: Find Out What You Don't Want In Life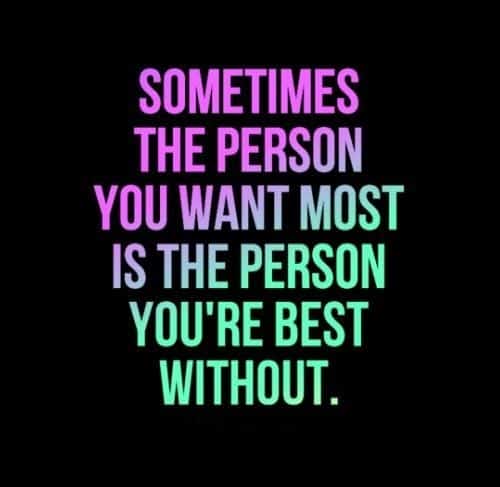 This method to find out what your ultimate life goals are might be easier for you . How it works? Instead of finding out what you want, you are trying to figure out what you DON'T want.
First, take a piece of paper and dived it into two columns.
Write in the left column down all the things what you are unhappy about in your life.
For example: I hate the apartment I live in because it is so noisy.
Or: I am too fat and too lazy.
Or: I never finish what I start
Keep writing down the things you are unhappy about or don't want in your life.
Once you are finished. Move to the right column. Here you write down "what you want" instead.
For the apartment example: I would prefer to live in an environment that is more soothing so that I can feel at peace when I am there.
For the lazy and fat example: I want to go for a walk every day for 30 minutes and only eat 1 bag of chips a week.
For the unfinished example: I will not start anything new until I finish one thing what I started (and did not finish yet)
It is as easy as that.
BONUS: As third part of the exerCise above, you could start rephrasing your sentences in the "what you want" column by using the segment intending method. This is a powerfull method to influence how you feel about doing things.

You want to make the sentence very positive and upbeat. Without to much thoughts. How do you do it? Well it is very simple. You rephrase all your sentences by starting with Wouldn't it be nice or Wouldn't it be lovely.
Wouldn't it be nice to live in an enviroment which is quiet.
Wouldn't it be lovely to go for a walk every day for 30 minutes.
Wouldn't it be nice when I finish one project so I can start the next.
Method 3: Find Your Passion
Living is a constant process of deciding what we are going to do

Jose Ortega Y Gasset
To find your passion you should do two things. Look back and look forward.
Looking Back to find your Passion
Looking back, you look at your childhood. And depending on your age, you can also look at your teenage years. What did you do then and loved? Did you write, act in plays, do sports. Or entered into chess competition, had a pet? All these memories will help you find your passion.
Looking Forward to find your Passion
I found this solution on themuse.com. It is as simple as it is brilliant. Read through a (online) University Course Catalog. The trick is to find out which courses interest you and which onces you find scarry or boring. I picked some random links of the internet. Like the catalog of the university of colarado or browsing through the categories on udemy which has about 100,000 online courses. Scroll through both and them and write down what you like.
Method 4: Tab into Your Subconscious and Take a Career Test
On the Balance Careers website I found a nice overview of FREE Career Aptitude Tests.
The 123 Career Test gives you a good Ideas for your next Career or Hobby. In this test you had to choose between pictures showing specific work activities. Each picture depicted work associated with a specific type of personality. These types are derived from Dr. John Holland's theory of careers and vocational choice, known as Holland Codes.
I did one of those test when I was in my teens and thought them all to be ridicous. But now 20 years later, I must admit that most of the careers they proposed (photo journalist, goldsmith, interior architect) are rather nice. And after I did the 123 Career Test again they are still being suggested now.
Still don't know what you want most?
If you want more information about what you want most, and don't know what you want. I suggest you read the article about how to hack your subconscious mind.
---
Bellow you find the full list of Free career aptitude Tests by the balance careers.
---
Source: https://www.thebalancecareers.com/free-career-aptitude-tests-2059813
The following tests are available for free online and can be a good start to identifying your next career or hobby.
123 Career Test: This popular aptitude test can help you gain insight into the careers that best fit your personality. It will help you learn what kind of work environments and occupations suit you best.
CareerOneStop Interest Assessment: Answer 30 quick questions online to get a list of careers that might be a good fit for your interests.
Color Career Quiz: Did you know color can be an indicator of what jobs are right for you? Color Career Quiz is a two-part quick and easy five-minute test that analyzes your personality based on the colors you select.
Test Color: Similar to Color Career Quiz above, a team of psychologists and human resources experts lead you through a two-part color selection process to determine your personality and aptitude. While the initial results are free, you can pay extra for a more in-depth analysis.
Keirsey Temperament Sorter: This test helps you to understand your personality type and discover what type of temperament you have. Test results suggest a predominant personality type, including Artisan, Guardian, Rational, or Idealist. Your temperament influences career satisfaction, job search strategies, and job performance. A free description of your profile will be provided with an option to purchase the full report.
Human Metrics: Using both Jung's Typology and Myers-Briggs insights (see below), Human Metrics takes you through 64 questions to rate you on both scales. The results explain to you how each piece relates to your personality type.
O*NET Interests Profiler: My Next Move's O*NET Interest Profiler is administered by the United States Department of Labor. Users take a 60-question interest inventory that yields a profile of interest tendencies, including six areas: Realistic, Investigative, Social, Enterprising, Conventional, and Artistic.
You will see a list of careers related to each cluster, and can then sort those careers into five job zones representing different levels of preparation ranging from little job preparation to extensive preparation. The site also has extensive career information related to a variety of careers.
PathSource: This free career exploration solution helps students and job seekers make better career choices with its free mobile app. Users can produce lists of careers based on personality characteristics and an interest profile. Lifestyle issues and income expectations are factored into the analysis. An extensive collection of 2,600 informational interviews on video provides an insider's view from workers in a broad range of professions.
A database of careers related to various academic majors helps students to explore the implications of their academic choices. Users also can search for colleges based on academic offerings, financial aid, average test scores, and other admissions data.
16 Personalities: Using the Myers-Briggs Model (hence the name), 16 Personalities is a site designed to help you understand yourself, contribute valuable data to researchers, and take tangible steps in your personal and professional relationships. While the test is completely free, most of the tools require that you join for a fee.
Red Bull Wingfinder: Take a free 35-minute online personality assessment to identify and leverage your strengths in four different areas of your personality, including connections, creativity, thinking, and drive. Wingfinder test takers immediately receive a free 19-page feedback report containing an analysis of their strengths, along with advice, and coaching from Red Bull athletes who have the same strengths.
Skills Matcher: The Department of Labor has developed this resource to enable users to assess the skills they want to incorporate into their careers. You will rate basic skills like reading, writing, speaking, scientific reasoning, and critical thinking, as well as more specialized social, technical, analytical, computer, problem-solving, and resource management skills.
CareerExplorer: CareerExplorer is a free platform for users to assess their interests, personality types, abilities, career values, and preferred work and social environments in order to find matches that will lead to satisfying careers. The assessment suggests careers after users respond to a series of questions. There's detailed information available on each of the suggested career options. In addition, users can browse occupations by clusters like health and nutrition, law, arts and entertainment, animals, food and drink, politics and law, sports, travel, music, engineering, and science.
---
---